Facilities
Facilities of the conference
Our main conference building is the former factory "Vonwiller". 3 newly renovated studios and 1 still in construction are waiting there for us. The biggest studio is 270 m² followed by two studios with 200m² and the smallest with about 80m². All studios have wooden floors and white walls and windows at at least 2 sides of the rooms.



In the same building there is also a restaurant. The restaurants cook Elke Wolfmaier will be our main ECITE II cook. She will prepare a soup and salad buffet at lunchtime as well as a big dinner in the evenings. There will always be the possibility to choose between a vegetarian and a meat/fish meal. If you have special needs in terms of food please tell us, we will talk to the cook.
A coffee machine as well as tea will be always available at the foyer on the way to the 2 biggest studios. Outside the smallest studio, there is a nice garden, where you can spend your breaks.

The second ECITE dancehalls are located in the school of Haslach, a building of the 1960es but several times renovated. For our use there are two bright gym halls, about 100 – 150m² size, and several showers; also the schools garden with a playground and a biotope. As there are ECITE participants staying overnight in this building we will have access to a refrigerator, a coffee percolator and simple kitchen supplies.

To walk from one ECITE place to the other you have to pass the centre of Haslach, an old market place. This may take about 8 –10 minutes. In the centre of this market place, there is a restaurant called "Rathauskeller". Here we will get our meals during ECITE I

5 of the 6 studios are wheel-chair accessible; one has a short staircase but does not have to be used by all groups.

16 computers with internet access in the second conference building should be available for our use only. Another computer with internet access is at the tourist office in the centre of Haslach.

If you have any questions please send an email to Ingrid Hörlezeder.
ingrid.hoerlezeder@web.de
Facilities of Haslach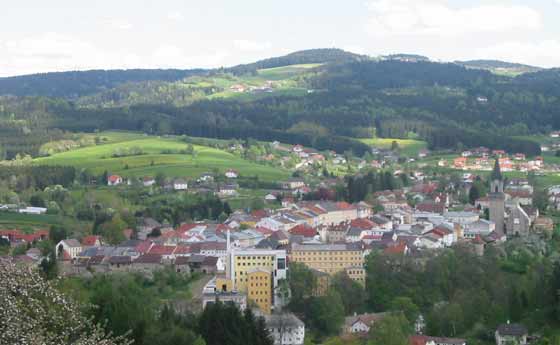 A landscape tousled by the rough Bohamian Forest, heavy farm houses of stone and crowds of industrial commuters – once these had been the synonyms for an antiquated idyll at a dead border. Today the "Mühlviertel" is a self-confident region with the tension of powerfull impulses from the centre and the creative potential of an "open" periphery.
from "Hausverstand", edited by Walter Werschnig
Numbers
Haslach is a small town, maybe we should say a village, with about 2600 inhabitants. It is located south of the bohemian forest, 531 meters alt.
In august it can be hot and sunny up to 30° C but it also can be rainy and cool and temperatures may fall down to 15°C
Nature
Haslach is the crossing point of the two rivers "Große Mühl" and "Steinerne Mühl". We highly recommend to take a swim in the "Große Mühl" on hot summer days. Along the "Steinerne Mühl" you can take long walks through the famous landscape called "welset püret". The paths along both rivers can be used for a morning or evening run. As Haslach is a small town both rivers are very near to our conference center, about 5 to 10 minutes to walk. Also near the "Steinerne Mühl" you can find a healing fountain called "Notarquelle". The highest "mountain" is the Eckhartsberg. It is told that in former times this was a place for witches to meet and dance around the fire.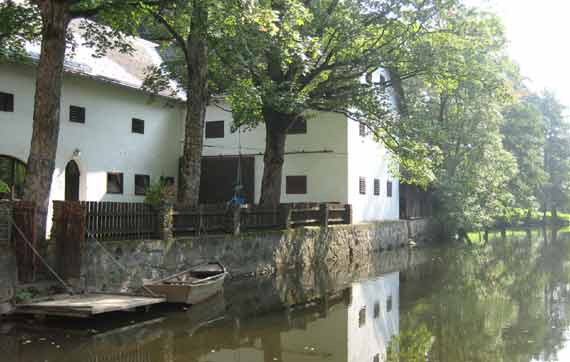 More information: www.haslach.at
Food – also look at facilities of the conference
As mentioned before, we get food two times a day from our conference cook. Extras you can buy at: " nah und frisch" – supermarket, they also sell some organic fruits and vegetables, " spar" – supermarket, "gragger" - organic bakery with some extras: soy milk, rice milk, tofu, spreads, organic jam, yoghurt,..
" nigl" – grocery: an old grocery, they sell nice local fruits

---
ECITE 2006 Contact :
Sylvia Scheidl, tel +43 1 914 58 45 ort el +43 699 110 41 587, tanz.sylvia@aon.at
Ingrid Hörlezeder, tel +43 1 406 92 12, ingrid.hoerlezeder@web.de
Webmaster (for technical questions) : Tinu Hettich, webmaster@ecite.org